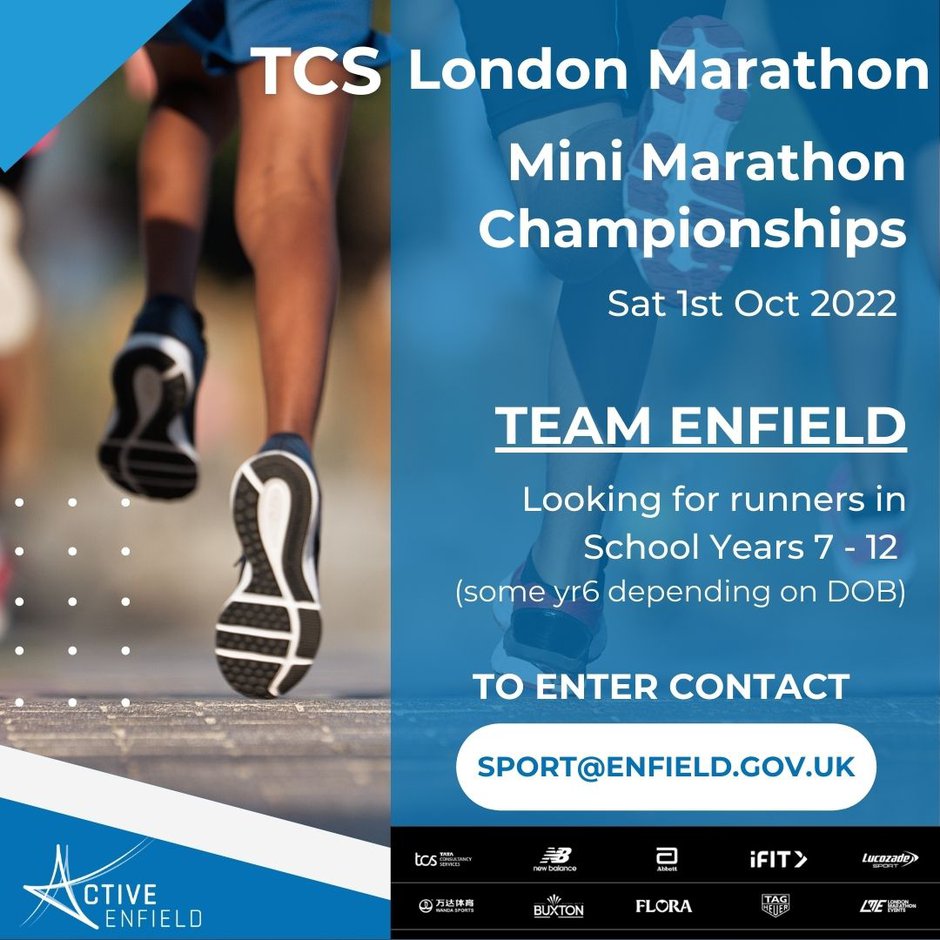 The 2022 TCS Mini London Marathon Championships gives the UK's most promising young athletes the chance to compete against the best new talent in British road running, just like in the previous Mini Marathon events. This year however there are some changes - the event will now take place the day before the TCS London Marathon – Saturday 1 October and the route will be 2.6km.
The Championships kick-start what's set to be an amazing day on Saturday 1 October 2022 – the children and young people taking part will be the first people to cross the world-famous TCS London Marathon Finish Line this year (yes, even before the adult elite athletes!). The championship participants will set off first in the morning, from approximately 09:00am, followed by the waves that will make up the rest of the event (schools event).
TCS Mini London Marathon championships age groups
The age groups for the 2022 TCS Mini Marathon championships are:
Under-13 Boys and Girls (Years 7 and 8 and some Year 6)
Under-15 Boys and Girls (Years 9 and 10)
Under-17 Boys and Girls (Years 11 and 12)
Each London borough can have a maximum of 6 boys and 6 girls in each age group.
How to enter and run for Enfield
We will choose the team to represent Enfield based on the quickest times for a 5km Parkrun. To be able to represent Enfield, you need to either live, were born in or go to school in the Borough of Enfield. To submit your interest in being part of Team Enfield, you need to do the following;
Step 1 - Register and attend at least one Parkrun event in or close to Enfield. Parkruns take place every Saturday at 9am. See links below for Parkrun locations in Enfield;
Grovelands Park Run - http://www.parkrun.org.uk/grovelands/
Pymmes Park Run - http://www.parkrun.org.uk/pymmes/
Step 2 – Complete the registration form and parental consent form via the link below, and include your quickest time achieved in a Parkrun before the closing date. Please stipulate, the date and the venue of your fastest run and the time achieved. We will verify this on the ParkRun website and make team selections once the deadline has passed. Entry form: TCS Mini London Marathon 2022 - Team Enfield | Cognito Forms
Step 3 - All submitted forms will be assessed and verified before selection letters sent out. We will select 6 in each category with 3 reserves.
If you are interested in representing Team Enfield please submit completed entry forms with your best time for a Parkrun by 9am on Monday 12 September 2022. We will then contact you to confirm if you have been selected or not and to provide further information for those selected.
Any queries please contact us on sport@enfield.gov.uk